Fry Cup (1918)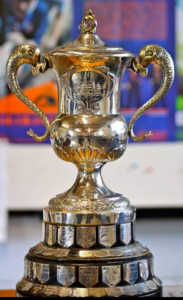 In 1918, Major-General Sir William Fry presented the Port of Dublin Sea Scouts a handsome silver cup to be used for an annual senior seamanship competition, aptly named the Fry Cup.
This has become Sea Scoutings most prestigious trophy and has continued to the present day with little interruption; at 103-years old making it one of the oldest and longest running Scouting competitions in the World.
The competition tests young Sea Scouts in teams of x6 on both basic and advanced seamanship skills including rowing in a boats crew, navigation, chartwork, water safety, anchoring, communications, sailing theory, steerage and buoyage.
Gráinne Lavelle Memorial Trophy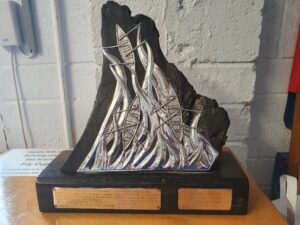 This trophy is presented to the winning team of the rowing checkpoint at the Fry Cup competition.
Grainne was very proactive with the Sea Rangers (IGG) attached to 8th Port. She was their Skipper and later she became National Secretary to Scout Association of Ireland. She followed a portfolio as Child Protection officer with S.A.I. She passed away very young.


Wood-Latimer Cup (1913)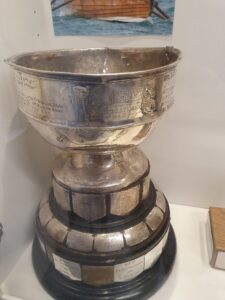 Chairman of the Sea Scout Sub-committee was Mr. T. J. Wood-Latimer who presented to the Port of Dublin Sea Scouts in 1913 a beautiful silver rose bowl trophy.
Often regarded as Sea Scoutings premium cup and awarded to the U17s male at the Sea Scout Rowing Regatta.
Thought to be the oldest Scouting competition in the World. Presented every year since 1914 with little exception other than years during WW2 when many Sea Scouts volunteered to the Admiralty as Signal Men.
After nearly 100-years of service the cup was retired to museum-mode in 1999 and replaced with the Dick Vekins Memorial Cup.

Dick Vekins Memorial Cup (2000)


Presented in 2000 as a replacement to the original retired Woodlatimer Cup but awarded for the same event; U17s male skiff race.
Skipper Dick Vekins was a stalwart and a much loved Skipper of 5th Port Dollymount. Later he became National Sea Scout Commissioner and passed in 1998.

Earnan Fitzpatrick Memorial Cup (2013)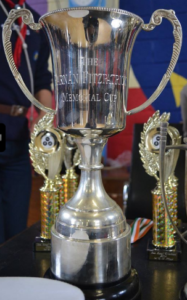 Presented as part of the Long Distance Skiff Race.
Earnan was a dedicated Scout, Leader and Bos'un of 5th Port Dollymount who passed away untimely in 2011.

Captain Hamil Cup (1975)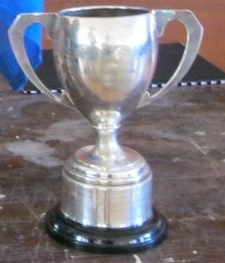 Annual junior seamanship competition.
Named after a merchant seaman and friend of the Sea Scout movement who fought in World War II.

Bass Shield (1919)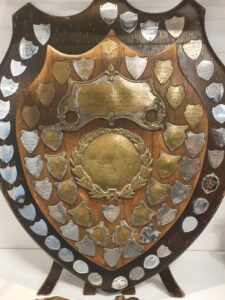 100 yard swimming race as part of the Swimming Gala.
Presented by Lieutenant R.T. Bass, District Commissioner for Sea Scouts.