Sustainability Afloat
Protecting Your Local Activity Waters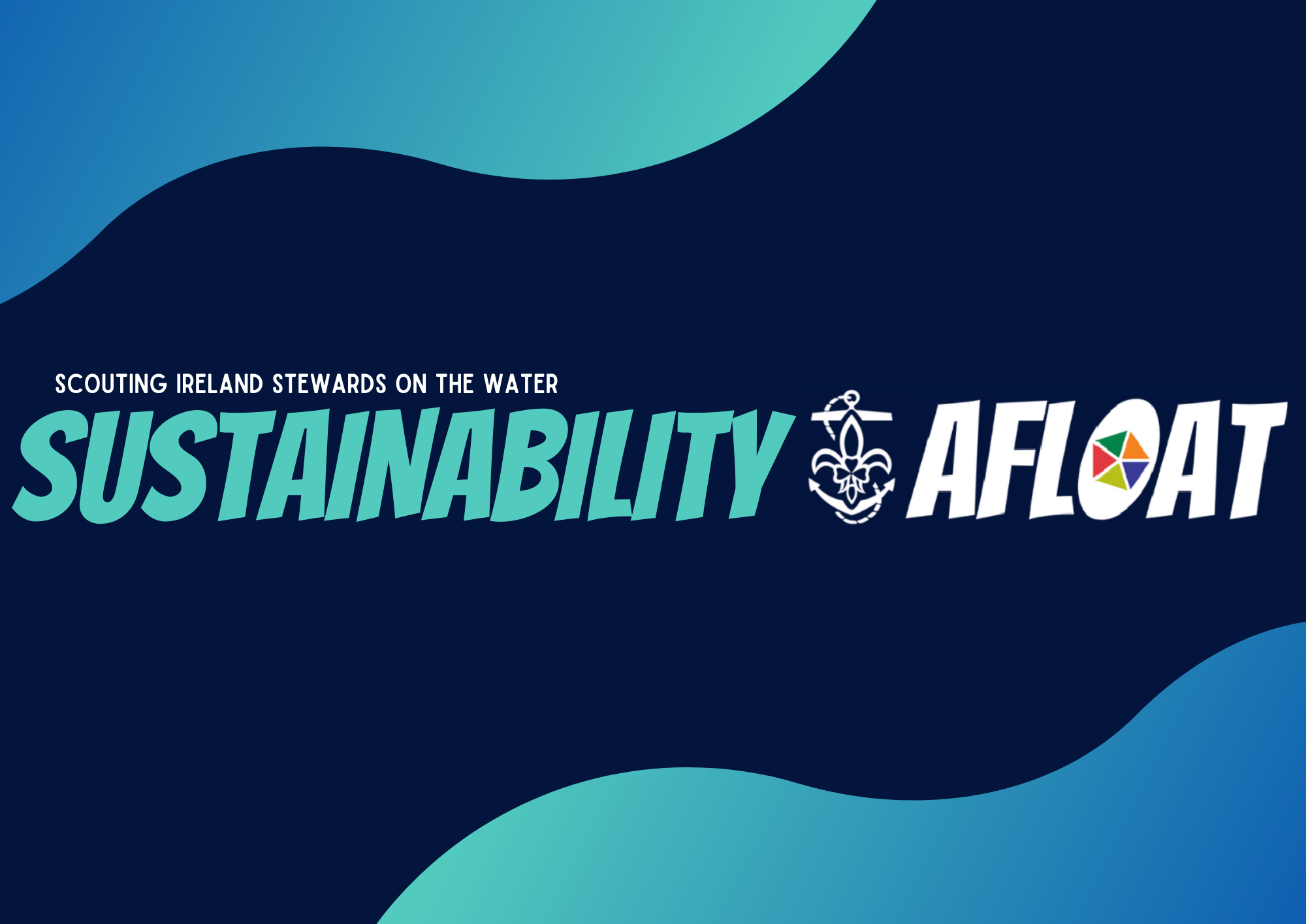 This page is under development.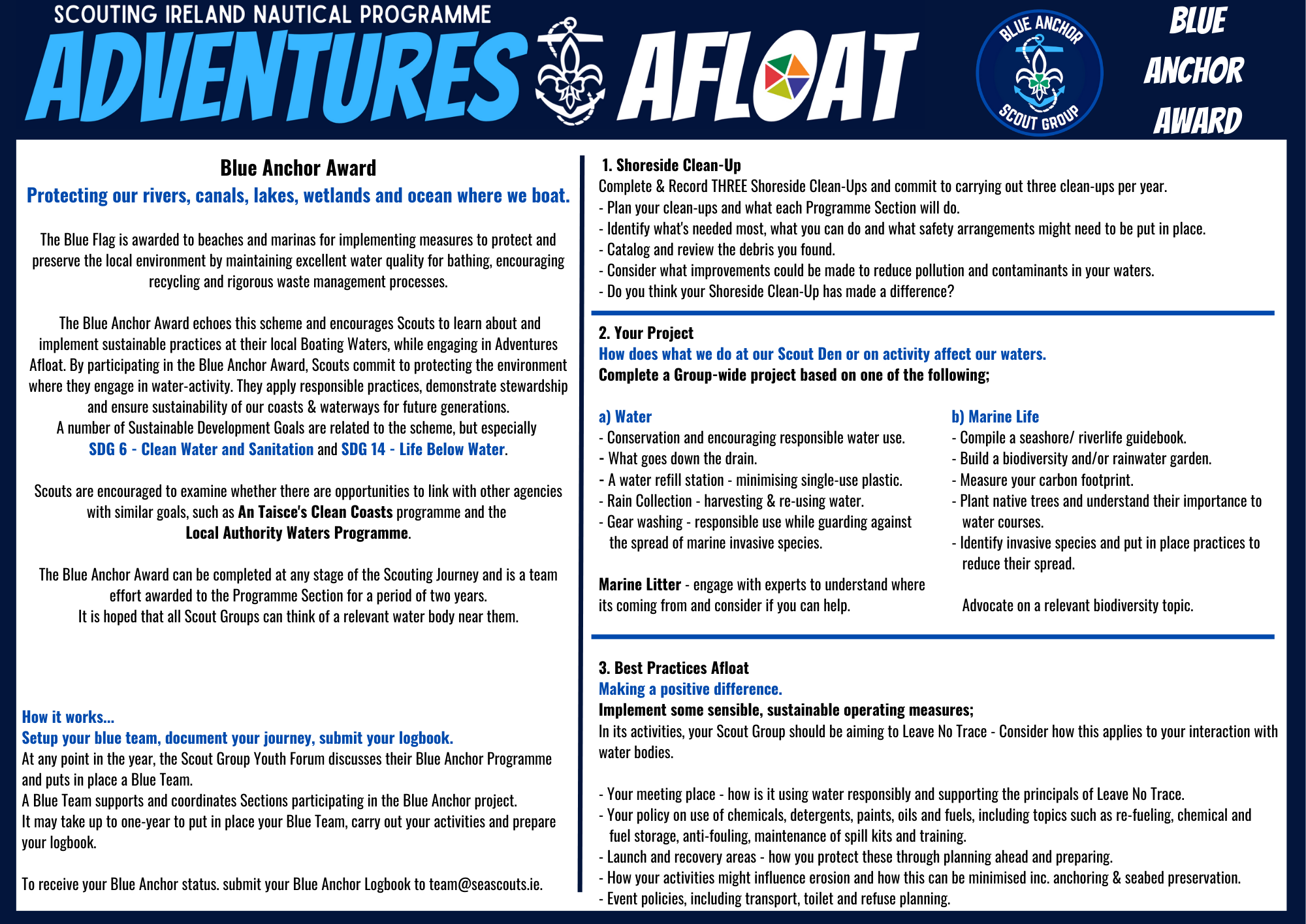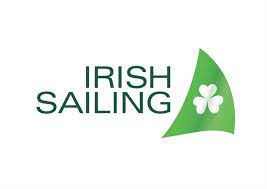 Top Sustainabilty Tips from Irish Sailing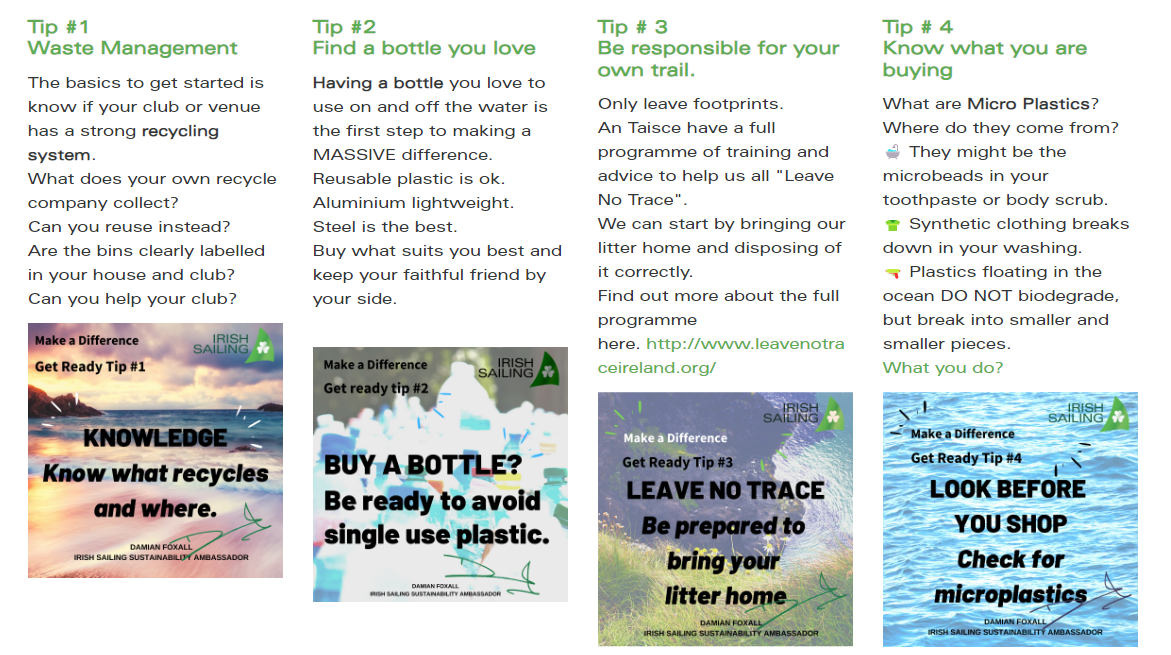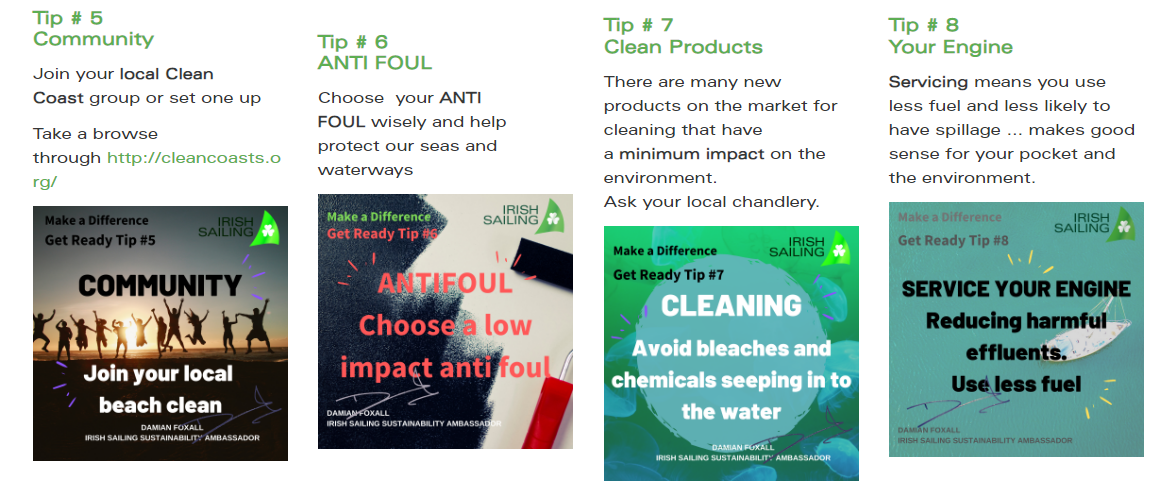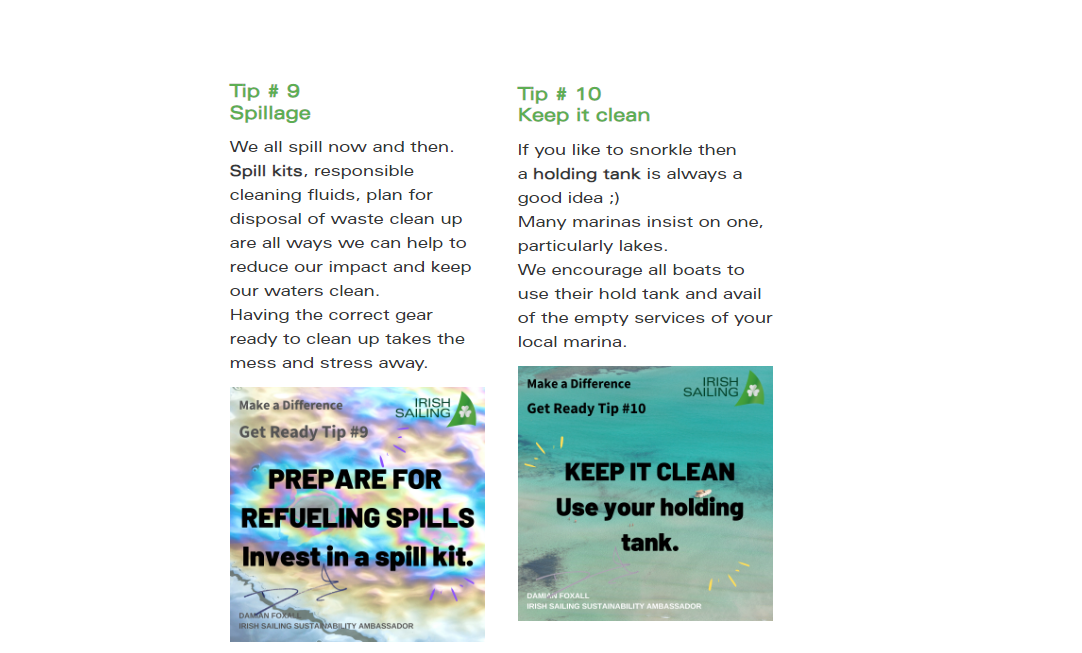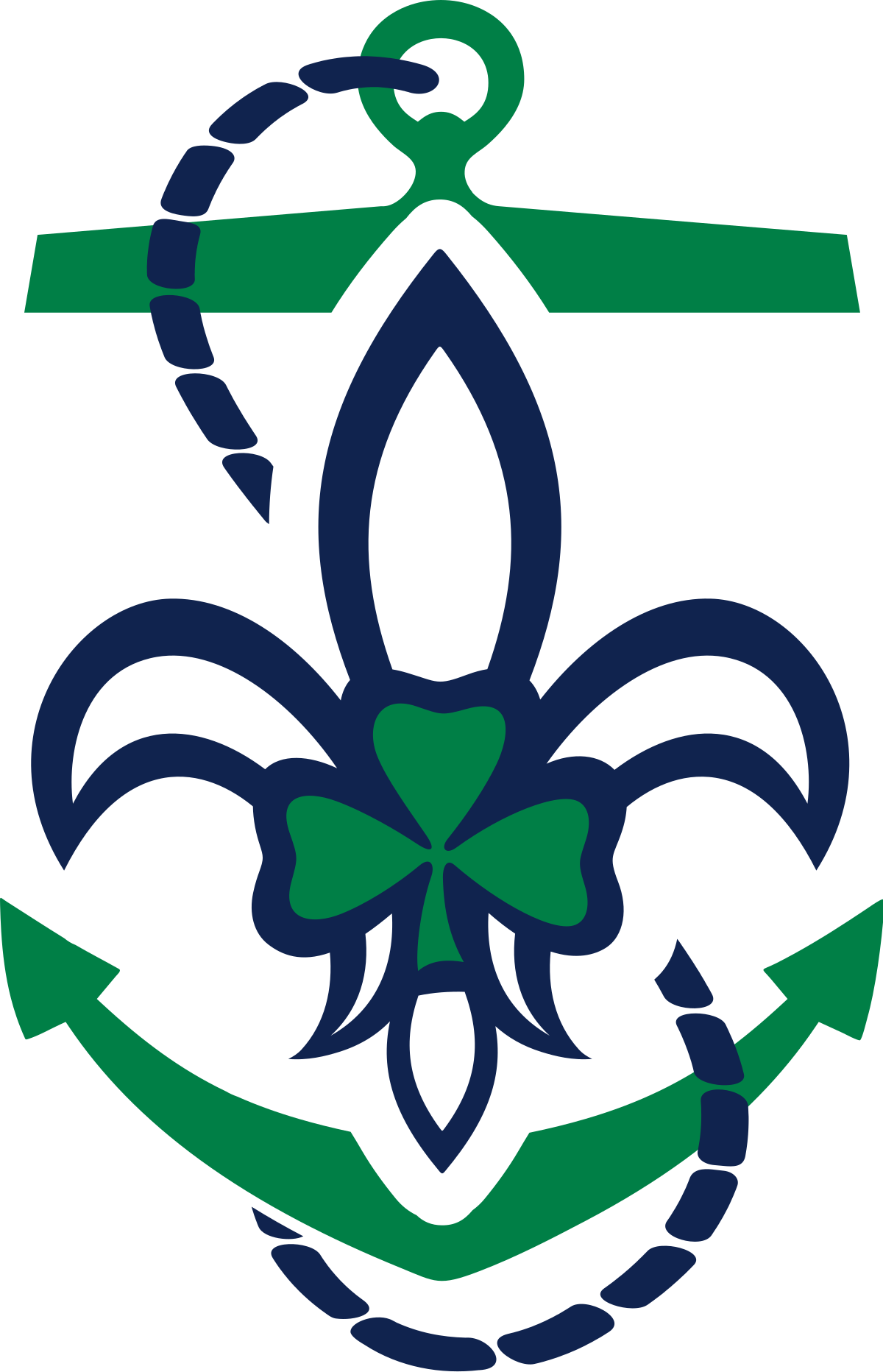 The Sea Scouting programme encourages all Scouts to protect and nurture their local waters.
Ensure your Scout Group has signed up to the Green Boating Pledge.
Join the sustainable boating community!
What do we do? Clean Coasts create a tangible improvement of Ireland's coastal environment by supporting over 2000 community groups to host beach clean-ups, empower volunteers, facilitating marine litter surveys and complete a range of environmental focused activities in their region.
Leave No Trace Ireland provides research, education and outreach so every person who ventures outside can protect and enjoy the outdoors responsibly.
We are the state agency responsible for marine research, technology development and innovation in Ireland.
We provide scientific and technical advice to the government to inform policy and support the sustainable development of Ireland's marine resources.
Goal 6 – WATER
Ensure availability and sustainable management of water and sanitation for all.
Goal 11 – SUSTAINABLE COMMUNITIES
Make cities and human settlements inclusive, safe, resilient and sustainable.
Goal 14 – LIFE BELOW WATER
Conserve and sustainably use the oceans, seas and marine resources for sustainable development.
The National Biodiversity Data Centre works to make biodiversity data and information more freely available in order to better understand and assist the protection of Ireland's biodiversity.
Flossie and the Beach Cleaners is a registered marine environmental charity and an ever-growing group of marine enthusiasts. We are passionate about saving our seas and sea creatures from the ravages of plastic pollution.
Our founder, children's book author Patrick Jackson was out walking his dog and came across, and managed to free a distressed seagull caught around the neck by a length of improperly discarded fishing line. The next day, in the same place, he found a litter picker-upper. Patrick started litter-picking. Every day. The journey and the Picker Pals story had begun.
Badge of Distinction
We're delighted to announce a partnership with Scouting Ireland to offer young people the chance to earn a Dublin Bay Biosphere badge for actions which help protect our beautiful biosphere. Although this is a scouting initiative the scheme will also be open to schools and clubs who want to get involved.